Happy New Year!




We wish you joy and success in the pursuit of happiness!
Good news - Indoor Biotechnologies has renewed its licence agreement with the University of Virginia Patent Foundation which provides permanent, worldwide, exclusive rights to monoclonal antibody cell lines to indoor allergens that are owned by the Foundation. This agreement paves the way for Indoor Biotechnologies to market new allergen detection technologies using the Foundation cell lines and will significantly expand the market for these products.
Indoor Biotechnologies has also signed an agreement with Funakoshi Co Ltd to distribute its products in Japan. Funakoshi is the largest distributor of scientific reagents in Japan and provides comprehensive service and technical support. We are pleased to welcome Funakoshi to our distribution network.
In other news: read Kerry Grens expose about the controversy surrounding "hypoallergenic" cats... Last chance for INBIO travel grants for AAAAI! We look forward to seeing you at the AAAAI meeting in San Diego, Feb 23-27.
In This Issue
INDOOR Biotechnologies agreement with UVA Patent Foundation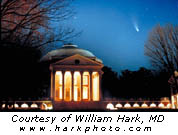 Indoor Biotechnologies has renewed and extended its license agreement with the University of Virginia Patent Foundation for exclusive rights to monoclonal antibodies to dust mite, cat, cockroach and fungal allergens for research and commercial purposes. The company has pre-paid royalties to the Foundation and has a permanent license to the Foundation's proprietary technology, including all sub-licensing rights. This mutually beneficial license provides accelerated royalty payments to the Foundation and allows the company to use the proprietary antibodies in new product lines.
Funakoshi Co. Ltd - INDOOR Biotechnologies Distributor in Japan

We are pleased to announce Funakoshi Co Ltd in Tokyo as the sole authorized distributor of INDOOR Biotechnologies products in Japan. Funakoshi is one of the oldest scientific supply companies in Japan and has an extensive network of sales associates and partners. Funakoshi has sales and promotional literature on INDOOR Biotechnologies products in Japanese and provides a comprehensive sales and distribution service. Please visit the Funakoshi website (www.funakoshi.co.jp) for further information.
INBIO Travel Grants for AAAAI

The deadline for application for INBIO Travel Grants has been extended until January 12, 2007!
INDOOR Biotechnologies will provide up to four $750 travel grants to enable graduate students, post- docs, allergy fellows or junior faculty to attend the American Academy of Allergy, Asthma, and Immunology Annual Meeting in San Diego, California, February 23-27, 2007.
Applicants should indicate why it is important for them to attend AAAAI in a one page cover letter. Please indicate whether you have applied for travel grants from any other sources. Applicants should also submit:
A brief (1-2 page) curriculum vitae
Abstract of the work they are proposing to submit or which has been accepted for presentation.
A supporting letter from the Head of Department confirming that attendance at the meeting is appropriate and authorized.
All of these items should be submitted in a single PDF file to Dr. Anna Pomes (apomes@inbio.com), to whom all enquiries should be addressed. The INDOOR Biotechnologies Travel Grant Program is competitive. We look forward to receiving your application!
Products