INDOOR Biotechnologies is pleased to announce that we have recently signed a licensing agreement with Luminex Corporation for use of its xMAP˘ç-based technology for detection of environmental allergens and for detection of allergen specific IgE. Kits and services for allergen detection will be available in January 2008.

In this edition of INBIO eNews, we also delighted to welcome new distributors of INDOOR Biotechnologies products in the People's Republic of China, Australia and New Zealand.

Applications are now open for INBIO Travel grants to attend the AAAAI, Deadline for submission is December 31st.

We look forward to meeting you at the World Allergy Organization conference in Bangkok!

in this issue

INDOOR Biotechnologies Signs Agreement With Luminex Corp. for xMAP˘ç Technology

INDOOR Biotechnologies has recently signed a Development and Supply Agreement with Luminex Corporation (AUSTIN, Texas) which provides INDOOR Biotechnologies with worldwide rights for use of Luminex xMAP˘ç-based technology in the allergy field. The licensing agreement offers Luminex a rapidly growing area for commercialization of xMAP-based technology.

WAO Conference in Bangkok

Please join us at the World Allergy Organization conference in Bangkok, Thailand, December 2-6 (Exhibit # 28A)

We will have the latest information available for

DUSTREAM˘â collectors
Multiplex arrays
Quantitative ELISA kts
Rapid test for dust mite
LoTox˘â - Low Endotoxin Purified Allergens

A poster (No. 631, poster group 2) entitled "Multiplex Technologies - Expanding Horizons for Assessment of Allergic Sensitization and Exposure" will be presented by Dr. Eva King on Tuesday December 4th. The author will be present between 12:15 and 13:45pm.

INBIO Travel Grants - 2008

INDOOR Biotechnologies will provide four $750 travel grants to enable graduate students, post- docs, allergy fellows or junior faculty to attend the American Academy of Allergy, Asthma, and Immunology Annual Meeting in Philadelphia, March, 2008. The deadline for submission is 31st December 2007 and the application process is as follows:

Applicants should indicate why it is important for them to attend AAAAI in a one page cover letter. Please indicate whether you have applied for travel grants from any other sources. Applicants should also submit:
A brief (1-2 page) curriculum vitae
Abstract of the work they are proposing to submit or which has been accepted for presentation.
A supporting letter from the Head of Department confirming that attendance at the meeting is appropriate and authorized.

All of these items should be submitted in a single PDF file to Dr. Anna Pomes (apomes@inbio.com), to whom all enquiries should be addressed. The INDOOR Biotechnologies Travel Grant Program is competitive. We look forward to receiving your application!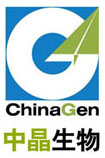 We are pleased to announce that CHINAGEN, a rapidly growing distributor of research reagents and clinical diagnostics, will distribute INDOOR Biotechnologies products in China. CHINAGEN has offices in Beijing, Shanghai, Guangzhou and Shenzhen and has extensive experience in the life sciences industry. For sales information, please contact Dr. Jason Won, jasonwon @chinagen.com.cn.


Our new distributors for Australia and New Zealand are: Australasian Medical and Scientific Ltd (AMS) and New Zealand Medical and Scientific Ltd (NZMS). Please contact: Steve Lee, Manager Allergy Division, slee@nzms.co.nz
Steve will also be attending the WAO meeting in Bangkok and can be contacted via the INDOOR Biotechnologies exhibit.